Barrister Babu: Anirudh took big step for Bondita gets everyone shocked to hell (Upcoming Twist)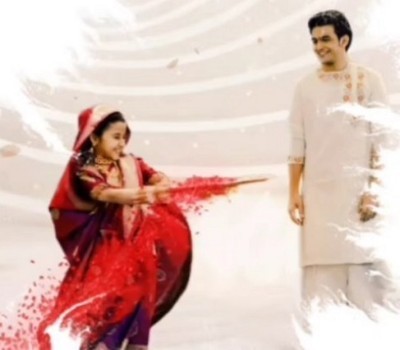 Barrister Babu: Anirudh took big step for Bondita gets everyone shocked to hell
Colors most watched TV serial Barrister Babu is once again going to break the society stereotype after Anirudh saves Bondita from superstitious Tantrik.
Anirudh is upset to see how much torture Bondita suffered in his absence.
Anirudh doesn't want Bondita's bed wetting habit to get serious thus he now takes a big step.
Yet now the women are never allowed to visit any doctor as it is against the purity of a women and also society norms, but Anirudh is now going to take this big step against the society.
Anirudh's drastic step against Trilochan
Trilochan on the other hand is against Anirudh for taking Bondita to doctor.
Anirudh is stubborn and will finally visit Doctor with Bondita.
Anirudh is surely breaking the stupid ideology of the society but how will he face the criticism is worth to watch.
Keep reading entertainment news website Serialgossip.com for more quick updates on top TV shows and popular Hindi serials.
Latest Barrister Babu Updates