Kumkum Bhagya: Ranbir Prachi to kick start love get new villain ready (Upcoming Story)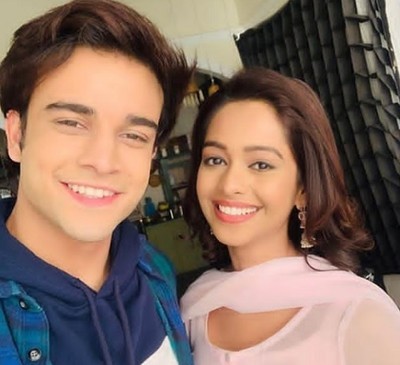 Kumkum Bhagya: Ranbir Prachi to kick start love get new villain ready
ZEE top TRP show Kumkum Bhagya is up for the most awaited Ranbir and Prachi love story track.
Ranbir and Prachi's planning and plotting gets Maya exposed before everyone.
Ranbir is happy that Prachi supported him along the whole time and helped him get justice in Maya's fake murder case.
The new story of Kumkum Bhagya will see the fresh start of Ranbir and Prachi's love story.
Ranbir is planning to propose his love but who knew that with this fresh start, Ranbir and Prachi are going to welcome their new villain.
Rhea to create new drama
Rhea is getting pissed off at how Ranbir and Prachi came out safe and Maya's plan flopped.
Thus, Rhea will now turn to create new drama and new problems for them.
It is getting more intense as to if Ranbir and Prachi will be able to make love or not.
Stay updated with serialgossip.com for latest updates of Hindi serials.
Latest Kumkum Bhagya Updates