Kumkum Bhagya: Finally! most awaited moment Pragya-Abhi body lock twist ahead (Upcoming Twist)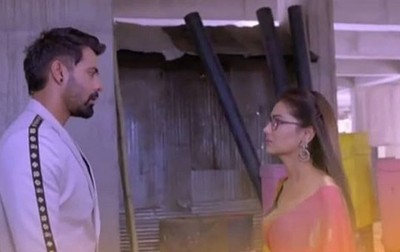 Kumkum Bhagya: Abhi and Pragya's faceoff again with all new twist, reunion on cards again
Kumkum Bhagya is one of the most popular and long running show of Zee Tv which is up for some upcoming twists and turns in the shows.
As per latest track of the show is showing that how Ranbir and Parchi are trying to expose Maya truth oit,
Where Ranbir and his family is literally feeling trapped in Maya's cunning plans while there will be much drama in upcoming track of the show.
Pragya and Abhi's reunion on cards again
However where further amid all this Pragya and Abhi's reunion is there where Abhi and Pragya will have face off in elevator and duo will be seen having eyelock with romantic body lock moment.
Will this twist mark union of Abhi and Pragya again?
It would be interesting to see what will happen next in the show Kumkum Bhagya.
Stay tuned with Serial Gossip.com for more exciting updates and upcoming twists.
Latest Kumkum Bhagya Updates