Ek Duje Ke Vaaste 2: Daddu gets old enemy in Shravan Suman love story (Upcoming Twist)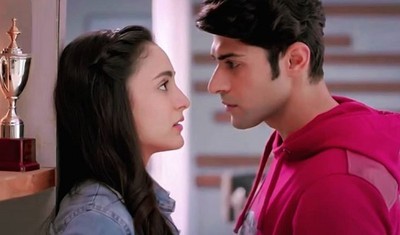 Ek Duje Ke Vaaste 2: Daddu gets new villain in Shravan Suman love story
Sony TV serial Ek Duje Ke Vaaste 2 is going to see villainous entry of Shravan and Suman's enemy.
Shravan and Suman are together planning to bring Vijay and Devraj close together in friendship but things are not coming in their favor.
Daddu in the meantime is going to bring old enemy back in Shravan and Suman's life and that is Anish.
Anish to get Shravan away from Suman
Daddu now gets Anish in Shravan and Suman's friendship to get them away from each other.
Anish is already pissed off with Shravan, how Anish will now plan and plot against Shravan and Suman is worth watching.
Meanwhile how Shravan and Suman will unite their parents is another twist in the story.
Till then stay tuned with us for more updates and latest news of top TV serials and popular shows.
Latest Ek Duje Ke Vaaste 2 Updates