Yeh Rishta Kya Kehlata Hai Latest News: Now Naira to make huge sacrifice saving Kartik (Latest News)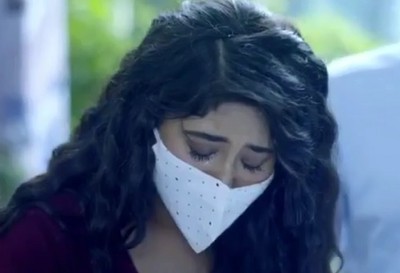 Yeh Rishta Kya Kehlata Hai Latest News: Now Naira to make huge sacrifice saving Kartik
Star plus Hindi serial Yeh Rishta Kya Kehlata Hai is up for biggest U-turn in Kartik and Naira's life.
Kartik makes huge sacrifice and takes the blame of hit and run road accident where after he gets jailed.
Kartik gets money in return of taking the blame that Naira is totally pissed off at him.
Naira also takes her sherni avatar and thus threats Kartik warning him that she will expose the truth and will get him out of the jail.
Now Naira is making a huge sacrifice to save Kartik where shewill auction her dance academy which is very precious for her as it was her mother Akshara's dream.
Naira to save her love Kartik in Yeh Rishta Kya Kehlata Hai
Naira is irked at how Kartik risked himself to save the family.
Thus Naira sells her dance academy and puts her precious dance academy on stake to save Kartik and the family.
Kartik and Naira prove their love respectively, now this is getting more and more interesting to watch how Kartik and Naira will overcome all troubles.
Stay tuned to Serialgossip.com for more updates and latest news of top TV shows.
Latest Yeh Rishta Kya Kehlata Hai Updates