Ishq Mein Marjawan 2: Ridhima incur Vansh disgusting deeds, new mystery to open again (Upcoming Story)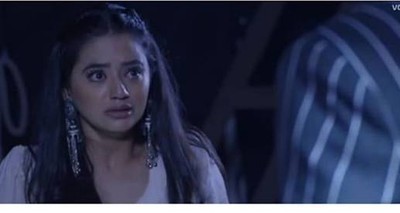 Ishq Mein Marjawan 2: Ridhima incur Vansh disgusting deeds, new mystery to open again
Ishq Mein Marjawan 2 stars Helly Shah (Riddhima) , Vishal Vashishtha (Kabir) and Rrahul Sudhir (Vansh Raisinghania) as main roles, with all new twists.
As per latest track of show Vansh declared Ridhima that within 3days that he will marry her while Vansh and Ridhima's marriage rituals begins again.
On other side, Ridhima is having no any connection with Kabir making him clue less what happening inside.
Ridhima helpless against Vansh, new drama ahead
However where further Ridhima turned helpless against Vansh and prepared herself that she have to face Vansh all drama and his tortue,
While Vansh is doing all this as he wants to expose Ridhima reality and truth she is hiding from everyone.
It would be interesting to see what will happen next in the show Ishq Mein Marjawan 2.
Till then, stay tuned with Serial Gossip.com for more exciting updates and upcoming twists in the shows.
Latest Ishq Mein Marjawan 2 Updates