Ek Duje Ke Vaaste 2: Shravan trouble self to win Suman's love (Upcoming Episode)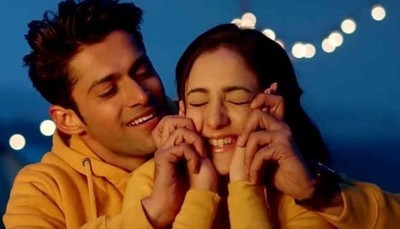 Ek Duje Ke Vaaste 2: Shravan (Mohit Kumar) trouble self to win Suman's (Kanikka Kapur) love
The upcoming episode of Sony TV well liked serial Ek Duje Ke Vaaste will showcase interesting stoyline.
It was earlier seen that Shravan and Suman's nokh jhok drama continues.
To impress Shravan, Suman goes to meet him and drink tea with him.
Shravan and Suman spend some quality time together.
Later Kanchan comes to know that Shravan is allergic to mushroom.
Shravan decides to make Suman happy
But she purposely makes noodles for him with mushroom and sends Suman with the same.
Suman takes the noodles for Shravan where Shravan sees the mushroom but still instead of denying to eat, he eats the same as it is bought by Suman.
Later Shravan gets troubled due to his allergy problem.
Will Suman understand Shravan did all this due to his love for her?
Let's wait and watch.
Latest Ek Duje Ke Vaaste 2 Updates