Kundali Bhagya Upcoming Twist: Preeta to be thrown out of Luthra House (Upcoming Twist)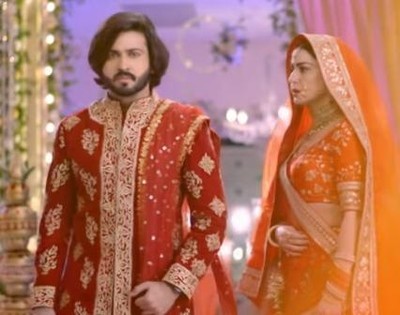 Kundali Bhagya Upcoming Twist: Preeta (Shraddha Arya) to be thrown out of Luthra House
The upcoming episode of ZEE TV serial Kundali Bhagya will showcase interesting drama.
It was earlier seen that Preeta wants to finish off Mahira's dirty game plan.
Hence Preeta takes Mahira's disguise where she sits in her place as a bride.
Karan and Preeta gets married where fortunately the marriage happens without any problem.
Shockingly post marriage Shrishti happens to see Preeta's face and gets shocked.
Preeta decides to stay in to save Mahesh
As per the spoiler alert it is revealed that as usual Karan gets hyper knowing Preeta's game plan and will be throwing her out of the house.
Will Preeta be able to stay back in the house anyhow as her real motive behind the marriage was to save Mahesh?
Let's wait and watch for the upcoming drama ahead in Kundali Bhagya.
Latest Kundali Bhagya Updates