Kundali Bhagya: Karan turning evil husband to satisfy intense hate with Preeta (Upcoming Twist)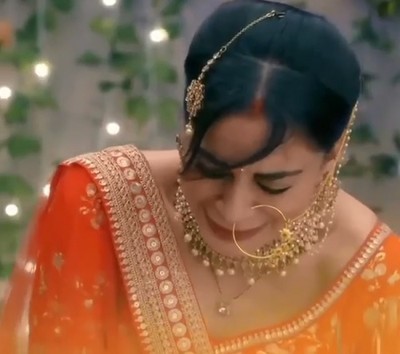 Kundali Bhagya: Karan turning evil husband to satisfy intense hate with Preeta
Popular family TV show Kundali Bhagya is currently seeing Karan and Preeta's newlywed life.
Karan and Preeta get married in a complicating situation when Preeta swaps Mahira in the wedding mandap.
Karan's love for Preeta which was somewhere alive is now turned into intense hate for her.
Karan is now going to make Preeta's life equal to hell when on the wedding night, Karan crosses all limits of torture on Preeta.
Karan and Preeta's hate story to start
Yet now Karan never hated Preeta like this but now when Preeta's betrayal has made him so upset,
Karan's madness is drastically going to cost Preeta.
Karan and Preeta's hate story is finally about to begin with their wedding night.
This is going to bring a big challenge for Preeta, let's see if she could even win Karan's love back.
Stay tuned to Serialgossip.com for more updates and latest news of top TV shows.
Latest Kundali Bhagya Updates