Pinjara Khubsurti Ka: Omkar's brother Piyush new villain in Omkar-Mayura love story (Latest Update)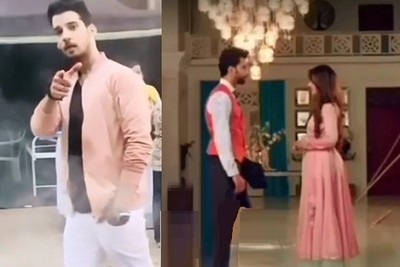 Gautam Vig's entry as Piyush to create love triangle in Omkar and Mayura's love story in Pinjara Khubsurti Ka
The upcoming story of Pinjara Khubsurti Ka is finally going to see a villain in Omkar and Mayura's love story.
Actor Gautam Vig has made his entry as Piyush, who is Omkar's brother.
Omkar's brother Piyush has made his entry where before meeting Omkar, Piyush comes across Mayura.
Piyush saves the kid while he praises Mayura about how she risked her life for the kid.
Piyush and Mayura's first meeting turns out interesting but what will happen next in Ishq Mein Marjawan 2 is Omkar-Mayura and Piyush triangle love story.
Piyush to adore Mayura's inner beauty
Piyush is Omkar's brother where Piyush loves and respects Omkar and no one is important for him than Omkar.
Although Piyush is not Omkar's real brother, Piyush is very dear to Omkar.
This is going to be interesting to watch how Piyush adoring Mayura's inner beauty will turn villain in Omkar and Mayura's destined love story.
Stay tuned to Serialgossip.com for more updates and latest news of top TV shows.
Latest Pinjara Khubsurti Ka Updates