Pinjara Khubsurti Ka: Omkar and Mayura's engagement calls for Omkar nasty truth (Latest News)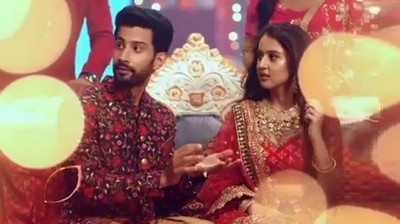 Pinjara Khubsurti Ka New Promo: Mayura (Riya Sharma) finds a true soul mate in Omkar (Sahil Uppal) stays unaware of the truth
The new promo of Pinjara Khubsurti Ki is going to bring Omkar and Mayura's love season.
Mayura is getting ready and is super excited that finally, she got her true soul mate who adores her inner beauty, not her outer beauty.
Omkar and Mayura are finally getting engaged to each other but what will happen next in Pinjara Khubsurti Ka is quite intriguing because now Kundan gets to know Omkar's nasty truth.
Kundan to expose Omkar forth Mayura
Kundan finally learns about Omkar loves her beauty but not her inner beauty.
While here Omkar and Mayura are exchanging rings, here Kundan rushes to expose Omkar's nasty truth.
Will Kundan be able to save Mayura from Omkatr's trap is going to worth watch.
Stay tuned to Serialgossip.com for more updates and latest news of top TV shows.
Latest Pinjara Khubsurti Ka Updates