Pinjara Khubsurti Ka: Kundan's big blaster to stop Omkar Mayura's engagement (Upcoming Twist)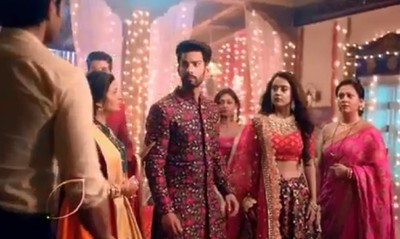 Omkar (Sahil Uppal) nasty truth behind getting engaged to Mayura (Riya Sharma) in Pinjara Khubsurti Ka
The upcoming twist of Pinjara Khubsurti Ka, the top TV show is going to see Omkar and Mayura's engagement ceremony.
Omkar and Mayura are going to get engaged when one after another Omkar proves himself gentleman in Mayura's eyes.
As we all know that how evil Omkar is and how madly he is after Mayura's beauty,
Omkar has made Mayura believe that he loves and cares for her inner beauty, not her beautiful face.
Omkar and Mayura are finally going to get engaged when here Kundan finds the truth and this will now call for a big dhamaka in Omkar and Mayura's ceremony.
Omkar to get exposed
What will happen next in Pinjara Khubsurti Ka is quite interesting because Kundan rushes and there he exposes Omkar's nasty truth shocking everyone.
Will Mayura believe that Omkar's love for her is just his namesake drama?
Keep reading entertainment news website Serialgossip.com for more quick updates on top TV shows and popular Hindi serials.
Latest Pinjara Khubsurti Ka Updates