Yeh Hai Chahatein Latest News: Prisha's nasty secret to break Rudraksh heart (Latest News)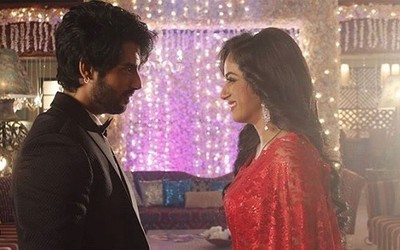 Rudraksh (Abrar Qazi) and Prisha's (Sargun Kaur Luthra) love life to take a full stop in Yeh Hai Chahatein Latest News
The ups and downs in Rudraksh and Prisha's life will now get complicated with the upcoming story of Yeh Hai Chahatein.
Rudraksh and Prisha are totally in love where soon Rudraksh plans his love proposal for Prisha.
Rudraksh wants to make Prisha feel special but instead of love and happiness, Rudraksh and Prisha's life welcomes big troubles.
Ahana has learned about Prisha not being Saransh's real mother now this big secret of Prisha will break Rudraksh's heart.
Rudraksh challenges hate for Prisha
On the day of Rudraksh and Prisha's love confession, the sudden revelation of the truth will turn Rudraksh's love into hate which is totally unbearable for Prisha.
What will Prisha do now and how will she justify her innocence.
Stay up to date with Serialgossip.com for popular top TV shows and Hindi serial.
Latest Yeh Hai Chahatein Updates