Pinjara Khubsurti Ka: 2 Enemies awaiting Omkar and Mayura past big fat wedding (Upcoming Story)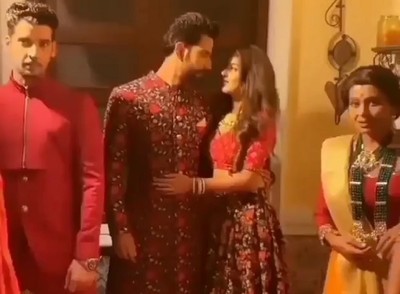 Omkar (Sahil Uppal) and Mayura (Riya Sharma) to face big problems post marriage in Pinjara Khubsurti Ka
New TV show Pinjara Khubsurti Ka is looking forward to the lovely wedding of Omkar and Mayura.
Omkar and Mayura's misunderstandings solve and finally, Mayura accepts Omkar's marriage proposal.
Omkar and Mayura are heading for their engagement ceremony but who knew that enemies are desperately waiting for Omkar and Mayura's to get married.
Omkar and Mayura will soon be getting married even after Kundan tries exposing Omkar and this will welcome the new problems for Mayura.
Mayura to face hell like marriage life
Mayura is happy and blessed that finally, she got her true soul mate Omkar.
However, the marital life of Omkar and Mayura will not go smooth because Piyush and Omkar's mother are here to create big problems.
Let's see how Omkar and Mayura will face the new challenges post their marriage.
Stay up to date with Serialgossip.com for popular top TV shows and Hindi serial.
Latest Pinjara Khubsurti Ka Updates