Kundali Bhagya: Sameer calls Karan coward runs to romance Preeta Suhaagraat Twist (Upcoming Episode)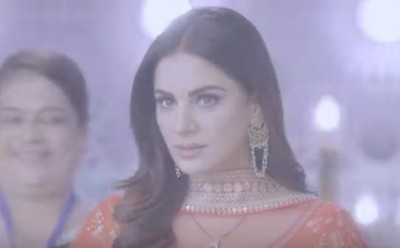 Kundali Bhagya: Sameer calls Karan (Dheeraj Dhooper) coward runs to romance Preeta (Shraddha Arya) Suhaagraat Twist
The upcoming episode of ZEE TV serial Kundali Bhagya will showcase interesting twist and turn.
It was earlier seen that Preeta makes her forceful entry in Luthra house.
Karan half heartedly accepts PReeta but Rishabh and Rakhi gives blessing to Preeta who only thought good for Luthra family.
Now Preeta stays in Karan's room while irked Karan sleeps in guest room.
On knowing this Shrishti pins Sameer to do something and send Karan back to Preeta.
Sameer attacks Karan's male ego
Sameer thus calls Karan coward who got scared from wife and slept in guest room.
Sameer attacks Karan's male ego who runs back to his room only to romance Preeta with Suhaagraat Twist.
Let's see whats in store for Karan Preeta in Kundali Bhagya.
Latest Kundali Bhagya Updates