Yeh Rishtey Hai Pyaar Ke: Kunal to sacrifice his Kuhu for Abeer-Mishti (Upcoming Twist)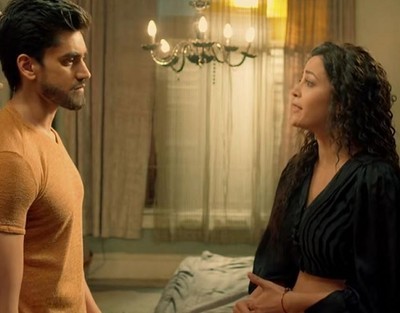 Meenakshi (Rupal Patel) plays new trick targetting Kunal (Avinash Mishra) and Kuhu (Kaveri Priyam) in Yeh Rishtey Hai Pyaar Ke
The upcoming twist of Yeh Rishtey Hai Pyaar Ke, the most loved TV show is going to focus on Kunal and Kuhu.
Meenakshi is stubborn to get the heir of her family and that from Abeer only.
Meenakshi again plays the death drama and endangers her life intaking sleeping pills.
Meenakshi's emotional drama has surely manipulated Mishti and made her agree for the surrogacy decision, but it seems Meenakshi's this drama is now going to target Kunal and Kuhu.
Meenakshi brainwashes Kunal and there she asks Kunal to get Kuhu convinced for surrogacy as she can't trust any stranger woman and this stumbled Kunal.
Kunal and Kuhu's love at stake
Meenakshi has put Kunal and Kuhu's love and marriage at stake for her stubborn greed for the heir.
What will Kunal do now, will he sacrifice his Kuhu for Meenakshi's stupid demand is worth to watch.
Stay up-to-date with Serialgossip.com for top TV shows the latest twists and turns.
Latest Yeh Rishtey Hai Pyaar Ke Updates