Yeh Hai Chahatein: Prisha vows to prove Rudraksh innocent and win back his career (Upcoming Episode)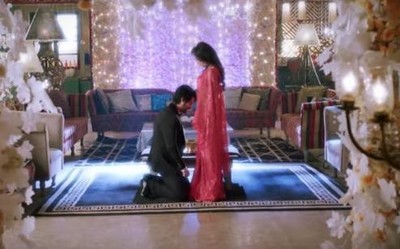 Yeh Hai Chahatein: Prisha (Sargun Kaur Luthra) vows to prove Rudraksh (Abrar Qazi) innocent and win back his career
The upcoming episode of Star Plus serial Yeh Hai Chahatein will showcase interesting twist and turn.
It was earlier seen that Rudraksh and Prisha are very much in love.
Rudraksh and Prisha wanted to confess love but Yuvraj gets green with envy and decides to spoil the fun.
Yuvraj leaks the video of Rudraksh's drunken drama where he has exposed Balraj's real evil side.
Yuvraj plays this drama before entire world who shames Rudraksh and disown his fame.
Rudraksh feels cheated in love who holds Prisha responsible for the entire mess.
Prisha tensed for Rudraksh career being at stake
While Prisha is tensed for Rudraksh as his career is at stake.
Prisha thus vows to rectify the mistake and prove Rudraksh innocent.
How will Prisha prove Rudraksh innocent?
Let's wait and watch for the upcoming twist in Yeh Hai Chahatein.
Latest Yeh Hai Chahatein Updates