Yeh Hai Chahatein: Yuvraj attempts to murder Rudraksh Prisha to lose everything (Upcoming Twist)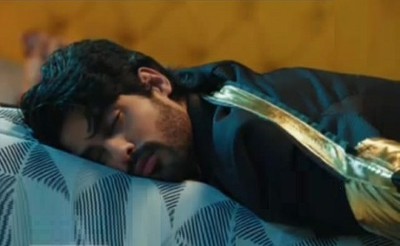 Yeh Hai Chahatein: Shocking Yuvraj attempts to kill Rudraksh (Abrar Qazi) to snatch Prisha (Sargun Kaur Luthra)
Star Plus serial Yeh Hai Chahatein is looking forward to a more interesting twist and turns in Rudraksh and Prisha's life.
Rudraksh decides to confess his feelings to Prisha when Prisha has also realized her love for Rudraksh.
Rudraksh and Prisha's love confession will meet a drastic end when Yuvraj plays his dirty trick on Prisha by intimately hugging Rudraksh when Rudraksh and the family arrive.
Rudraksh is broken down assuming Prisha ditched him and has always betrayed his feelings.
However, before Prisha could explain her innocence here Yuvraj gets the deadly knife in his hands kill Rudraksh and end his life before the true revelation.
Rudraksh and Prisha to separate
Rudraksh and Prisha's life is going to face another terrible tragedy when evil Yuvraj raises his hand and stabs Rudraksh with the deadly knife.
Will Prisha be able to protect her love or this is the ending of Rudraksh and Prisha's love story.
Stay up to date with Serialgossip.com for popular top TV shows and Hindi serial.
Latest Yeh Hai Chahatein Updates