Yeh Hai Chahatein: Rudraksh divorces Prisha shocking reality to separate Rudraksh-Prisha (Latest News)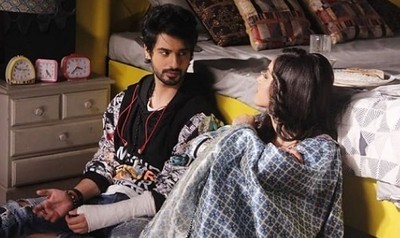 Yeh Hai Chahatein: Rudraksh divorces Prisha shocking reality to separate Rudraksh-Prisha
More ups and downs are lined up in Rudraksh and Prisha's life in the top TV serial Yeh Hai Chahatein.
The current story is witnessing Rudraksh and Prisha's increasing closeness making them realize their love for each other.
Ahana and Yuvraj are planning and plotting against the loving couple and now it seems their conspiracies will finally succeed.
Rudraksh and Prisha's relationship shatters
The time has arrived when Rudraksh and Prisha's relationship will fall shattered.
Yuvraj and Ahana's conspiracy will expose Prisha not being Saransh's real mother and this will badly break Rudraksh's heart.
Rudraksh will believe the fake story that Prisha cheated on him using Saransh.
The upcoming divorce drama in Yeh Hai Chahatein is going to separate Rudraksh and Prisha but let's see if Prisha can save her marriage.
Stay up to date with Serialgossip.com for popular top TV shows and Hindi serial.
Latest Yeh Hai Chahatein Updates