Barrister Babu: Fraud Brijwasi kidnaps Bondita unaware Anirudh chills (Upcoming Story)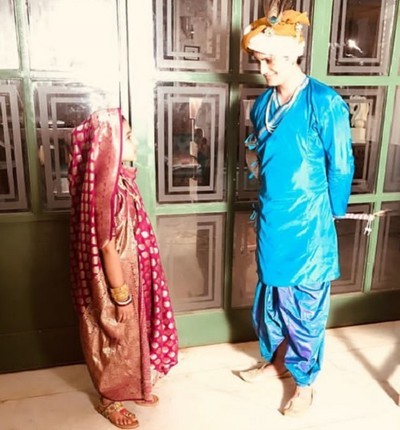 Barrister Babu: Fraud Brijwasi kidnaps Bondita unaware Anirudh chills
Colors TV serial Barrister Babu is seeing an interesting story of Anirudh and Bondita's life.
Saudamini is playing her dirty tricks on Anirudh while Bondita is busy in trying to solve Sampoorna's problems.
Bondita and Sampoorna arrive to meet Brijwasi, who is a fraud looting people in name of God.
The man has already killed a child while forcing him to become the voice of God that now he uses Bondita.
Bondita's life in danger
Bondita is another stupid girl who comes in Brijwasi's nonsense talk and follows his order blindly.
Bondita believes that if she will become Lord Krishna's voice and do Tapasya, then Lord Krishna will help Sampoorna.
Bondita becomes a fool and starts helping Brijwasi but as soon as she will find the truth, Brijwasi will trap her and kidnap her.
Will Anirudh be able to save Bondita's life?
Stay tuned to Serialgossip.com for more updates and latest news of top TV shows.
Latest Barrister Babu Updates