Ishq Mein Marjawan 2: Vansh to protect his woman Ridhima from new enemy Kabir (Latest News)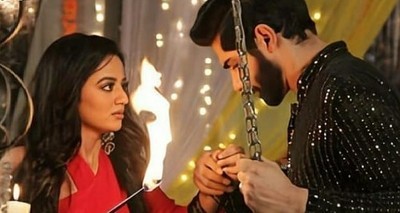 Kabir's entry as Devraj Sngh Rathore to create big troubles for Vansh (Rrahul Sudhir) and Ridhima (Helly Shah) in Ishq Mein Marjawan 2 Latest News
The upcoming story of Colors top TV serial Ishq Mein Marjawan 2 is going to see Kabir in his entire new avatar as Devraj Singh Rathore.
Devraj will mark his villainous entry as a royal wedding planner.
Though you all are going to hate Kabir to the core, you can't deny his intense negative character.
However, Vansh is not going to take Devraj easy because he soon starts suspecting Devraj aka Kabir's intentions.
From the moment Devraj aka Kabir will make his entry, our hero Vansh is going to protect his woman, his Ridhima at any cost.
Vansh and Ridhima's intimacy to get stronger
On the other hand, Vansh and Ridhima are going to get closer with each other after what all happened and how Ridhima saved Vansh's life.
This is going to be really worth watching as to how Vansh and Ridhima's blooming love story and Kabir's villainous entry will spice up the story of Ishq Mein Marjawan 2.
Stay tuned to Serialgossip.com for more updates and latest news of top TV shows.
Latest Ishq Mein Marjawan 2 Updates