Pinjara Khubsurti Ka: Omkar turns devil saving his dark secret from Mayura Kundan kidnapped (Upcoming Twist)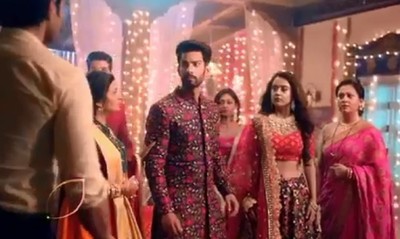 Kundan in danger to stop Omkar (Sahil Uppal) and Mayura's engagement ceremony in Pinjara Khubsurti Ka
Colors TV serial Pinjara Khubsurti Ka is going to see more drama and twists and turns with Omkar and Mayura's engagement ceremony.
Omkar and Mayura have decided to get engaged but here Kundan is not ready to let Omkar ruin Mayura's life.
Omkar has learned Omkar's dirty intentions behind marrying Mayura that he calls Mayura and informs her everything.
Unfortunately, Omkar is on the call and hears everything.
Omkar turns more devil and there he kidnaps Kundan and tortures him to the death.
What will happen next in Pinjara Khubsurti Ka is going to bring drastic twists and turns as Kundan is in a death-like situation and Omkar is getting engaged to Mayura.
Mayura's life at stake
Kundan will still manage to escape from Omkar's deadly trap but will Kundan be able to expose Omkar and save Mayura's life?
Stay tuned to Serialgossip.com for more updates and latest news of top TV shows.
Latest Pinjara Khubsurti Ka Updates