Yeh Rishtey Hai Pyaar Ke: Kuhu upset with surrogacy demand Mishti to protect Kunal (Upcoming Twist)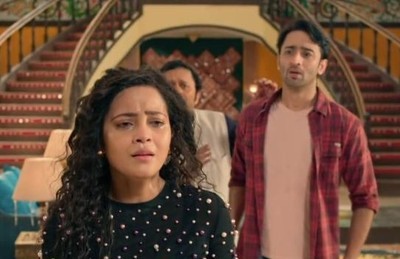 Yeh Rishtey Hai Pyaar Ke: Kuhu (Kaveri Priyam) upset with surrogacy demand Mishti (Rhea Sharma) to protect Kunal (Avinash Mishra)
Star Plus serial Yeh Rishtey Hai Pyaar Ke will showcase high voltage drama.
It was earlier seen that Meenakshi wants Kuhu to be Abeer Mishti's surrogate mother.
Meenakshi succeeds to blackmail Kunal and Kunal demands the same from Kuhu.
Kuhu gets upset and reveals the same to Abeer and Mishti.
Further Kuhu gets upset with this unwanted development and walks out of Rajvansh Mansion.
Mishti to handle Kunal Kuhu's problem
Surprisingly Mishti learns about Meenakshi's blackmailing move and goes behind Kunal to protect him from Meenakshi.
How will Mishti handle Meenakshi this time?
Let's wait and watch for the upcoming twist in Yeh RIshtey Hai Pyaar Ke serial.
Latest Yeh Rishtey Hai Pyaar Ke Updates