Choti Sardarni: Manav Aditi's engagement reveal Manav's shocking blame on Sarabjit Meher (Latest News)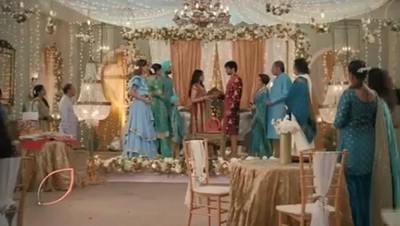 Choti Sardarni New Promo: Manav Aditi's engagement reveal Manav's shocking trap for Sarabjit Meher
Colors Hindi serial Choti Sardarni is going to witness Vikram aka Manav and Aditi's engagement ceremony.
Sarabjit and Meher are happy for their engagement ceremony and their new beginnings.
However, Manav has his plan ready against Sarabjit and Meher.
The new promo of Choti Sardarni witness Vikram and Aditi's engagement ceremony when suddenly Vikram pulls his hand and refuses to get engaged.
What will happen next in Choti Sardarni is quite interesting as Manav puts shocking blame on Sarabjit and Meher but Meher shuts his mouth.
Meher's big stand for Sarabjit
Meher is not ready to gulp Sarabjit's insult and thus stands in his defence against Manav's blames.
Manav is stunned at Meher protecting Sarabjit while what new drama will come in Choti Sardarni is worth to watch.
Keep reading entertainment news website Serialgossip.com for more quick updates on top TV shows and popular Hindi serials.
Latest Choti Sardarni Updates