Kundali Bhagya: Preeta makes romantic advance Karan in mixed emotions (Upcoming Twist)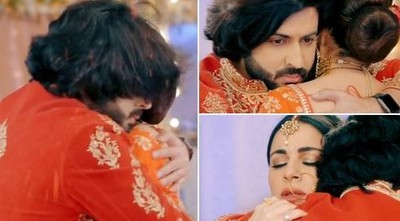 Kundali Bhagya: Preeta (Shraddha Arya) makes romantic advance Karan (Dheeraj Dhooper) in mixed emotions
The upcoming episode of ZEE TV serial Kundali Bhagya will showcase interesting twist and turn.
It was earlier seen that Karan goes to sleep in guest room.
But Sameer hurts his male ego and sends him back to Preeta.
Here Sherlyn and Mahira keeps eye on Karan and Preeta.
Preeta gets happy to see Karan back where Karan wants Preeta to leave his room.
Preeta changes her plan and decides to stay back with Karan.
Mahira jealous with Karan Preeta's romance
Preeta does not fight with Karan while she pleases Karan by making romantic advances towards him leaving him in mixed emotions.
Mahira tries to overhear their conversation and burns in jealousy.
Keep reading serialgossip.com for latest updates on Kundali Bhagya.
Latest Kundali Bhagya Updates