Kundali Bhagya: Karan & Preeta's wedding night to go sizzling beyond limits (Upcoming Twist)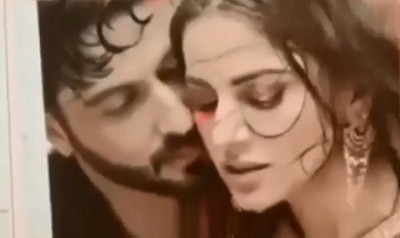 Kundali Bhagya: Karan (Dheeraj Dhoopar) and Preeta's (Shraddha Arya) wedding night to go sizzling beyond limits
Kundali Bhagya is going to see Karan and Preeta's romantic wedding night.
After how Preeta brought NGO ladies and Police to claim her wife right on Karan, Karan is totally pissed off with Preeta.
Karan and Preeta will have a weird yet romantic wedding night.
Karan's hate for Preeta is taking a dangerous avatar while Preeta is finding ways to convince Karan and apologize for what all she did.
However, everything seems to get intense when Karan gets mesmerized seeing Preeta.
Karan force self on Preeta
Karan's hate for Preeta will takeover his love for her.
Where Preeta will go lost in Karan, Karan will turn the table against Preeta forcing self on her.
How Preeta will handle her marital life and her wedding night with Karan,
Stay up to date with serialgossip.com for more updates and latest news.
Latest Kundali Bhagya Updates