Ishq Mein Marjawan 2: Ridhima in mixed emotions to choose Vansh or Kabir (Upcoming Twist)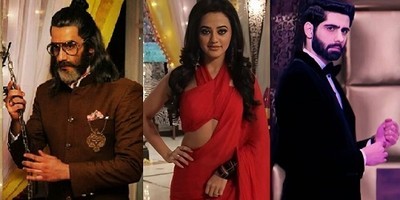 Ishq Mein Marjawan 2: Ridhima in mixed emotions to choose Vansh or Kabir
Best TV series Ishq Mein Marjawan 2 is seeing interesting track with Kabir turned out the real villain of Vansh and Ridhima's love story.
Vansh and Ridhima's life is going to take u-turn with Vansh's true realization of love for his Ridhima.
Vansh finally accepts Ridhima as his wife and is ready to take over anyone who will dare to hurt her.
Kabir, on the other hand, is here in the avatar of Devraj Singh Rathore.
The circumstances will now change compelling Ridhima to choose one amid Vansh, who loves her or Kabir, whom she loves.
Ridhima stuck amid Vansh and Kabir
Vansh is in true love with Ridhima but Ridhima loves Kabir staying unaware of how Kabir used her against Vansh.
This is getting intensified as to who will be Ridhima's final choice and how Vansh will protect his Ridhima when Kabir is here to trouble her.
Stay tuned to Serialgossip.com for more updates and latest news of top TV shows.
Latest Ishq Mein Marjawan 2 Updates