Barrister Babu: Villainous Saudamini ended Anirudh Bondita's relationship (Upcoming Twist)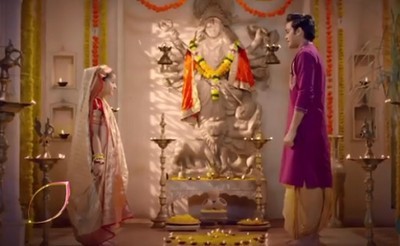 Saudamini's dirty game ends Anirudh and Bondita's relationship in Barrister Babu
Popular TV serial Barrister Babu is seeing the heartbreaking story of Anirudh and Bondita's breakup.
Anirudh catches Bondita with Brijwasi when he assumes Bondita helped Brijwasi in looting the villagers.
Anirudh questions Bondita to speak up the truth but Bondita stays quiet because of Sampoorna.
Now the situation is deteriorating as Anirudh loses his temper and there he ends all ties with Bondita.
What will happen next in Barrister Babu is quite more shocking than what all happened yet now.
Bondita's exit to get Saudamini Anirudh closer
Saudamini is acting fake blindness to complicate things for Bondita.
Where Anirudh believes Saudamini got blind because of Brijwasi and Bondita helped Brijwasi,
Anirudh has developed an intense hatred for Bondita and thus ousts her from his life.
Let's see what big twist will come now in the show.
Stay tuned with us for more updates and latest news.
Latest Barrister Babu Updates