Yeh Rishtey Hai Pyaar Ke: Abeer demands Mishti to put an end to Kuhu's constant tantrums (Upcoming Story)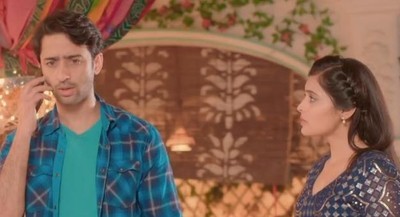 Yeh Rishtey Hai Pyaar Ke: Abeer demands Mishti to put an end to Kuhu's constant tantrums
Star Plus popular serial Yeh Rishtey Hai Pyaar Ke will showcase interesting drama.
It was earlier seen that Kuhu leaves no opportunity to make Mishti feel low.
Furthermore Kuhu has made sure that Kunal always supports her and hence she keeps on proving Mishti careless before Kunal.
Earlier entire family used to support Mishti but now Kuhu wants everyone to support her over Mishti.
Abeer has learnt the entire drama of Kuhu as he catches her life.
Kunal protects Kuhu's wrong and blames Mishti against Abeer
Moreover Kunal argues with Abeer instead Kuhu and blames Mishti once again.
Abeer is fed with Kuhu's constant tantrums and want Mishti to put and end to the same.
While Mishti reveals that she is helping Kuhu for the sake of their own baby.
Will Mishti be able to stop Kuhu's tantrums?
Let's wait and watch for the upcoming twist in YRHPK.
Latest Yeh Rishtey Hai Pyaar Ke Updates