KumKum Bhagya: Pragya shames Rhea wants Abhi to disown her and accept Prachi (Upcoming Twist)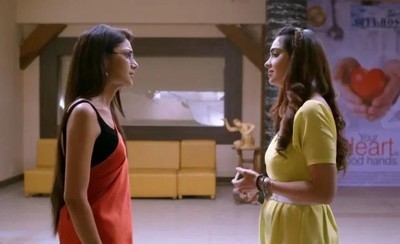 KumKum Bhagya: Pragya (Sriti Jha) shames Rhea (Pooja Banerjee) wants Abhi (Shabbir Ahluwalia) to disown her and accept Prachi
ZEE TV longest running serial KumKum Bhagya will showcase exciting high voltage drama in the upcoming episode.
It was earlier seen that Pragya knows the truth that Rhea tried to kill Prachi.
Pragya confronts Rhea over the same where Rhea finally accepts all the blame and she wants Prachi to die.
Pragya breaks all ties with Rhea where she holds Rhea responsible for Prachi's state.
Pragya feels bad for Rhea who got wrong upbringing.
Pragya regrets Rhea's wrong upbringing by Abhi
Rhea wants her place back from Prachi who goes on bad mouthing Prachi.
Pragya stops Rhea and reveals about Prachi being right and wants Abhi to disown Rhea.
Pragya wants Abhi to love Prachi and not wrong Rhea.
It would be really interesting to see what happens next on the show.
Stay tuned and keep reading serialgossip.com for more updates on KumKum Bhagya.
Latest Kumkum Bhagya Updates