Yeh Hai Chahatein: Rudraksh Prisha's torture drama begins gets back to Balraj (Upcoming Story)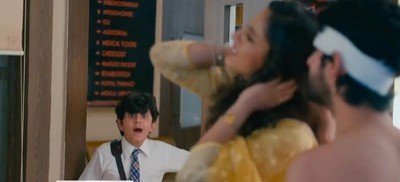 Yeh Hai Chahatein: Rudraksh (Abrar Qazi) Prisha's (Sargun Kaur Luthra) torture drama begins gets back to Balraj
The upcoming episode of Star Plus serial Yeh Hai Chahatein will showcase interesting high voltage drama.
Rudraksh meets with deadly accident where Prisha along with her family reaches Rudraksh and saves his life.
Rudraksh gets hospitalised and Balraj comes to scold Prisha.
Everyone heaves a sigh of relief on seeing Rudraksh safe and sound.
Shockingly Rudraksh disown Prisha and begs for apology before Balraj.
Prisha feels heartbroken as her plan to unite Rudraksh and Rahul backfire.
Saaransh to witness Rudraksh misbehaving with Prisha
Further in the episodes to come Rudrkash will be seen torturing Prisha to the hell.
While Saaransh gets to witness the same.
Will Ssaransh be able to clear the confusion created between Rudraksh and Prisha?
Let's wait and watch for the upcoming twist.
Latest Yeh Hai Chahatein Updates