Kumkum Bhagya: Major revelations finally unite Abhi Pragya to Rhea Prachi (Upcoming Twist)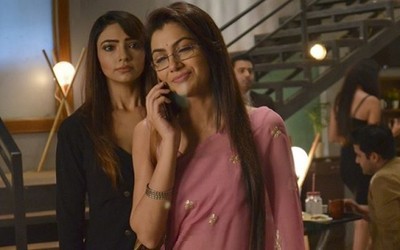 Rhea (Pooja Banerjee) digging deep the truth finally knows Pragya and Prachi's blood relation in Kumkum Bhagya
Zee popular TV serial witnessing Abhi and Pragya's reunion track has finally revealed the past truths before Rhea.
Abhi and Pragya are still away from each other when here Rhea finds her daughterly relation to Pragya.
Rhea doesn't stop here but also gets to know her sisterly relation with Prachi.
Rhea is broken down in tears recalling how she hurt her elder sister and there she apologizes saying sorry Di.
The very heartbreaking track in Kumkum Bhagya upcoming twist will see Rhea feeling guilty of what all she did to Pragya and Prachi
Rhea to unite with Pragya and Prachi
Rhea is now ready to do anything to get forgiveness from her long-lost mother and elder sister.
Rhea is on cloud nine getting her family and is up to reveal the truth to Pragya and Prachi.
Abhi and Pragya are finally going to unite with their daughter, but will everything go as Rhea thought of are wait to watch.
Stay tuned with serialgossip.com for the every minute update.
Latest Kumkum Bhagya Updates