Shaadi Mubarak: Evil Chanda & gang provokes KT's hatred for Preeti (Upcoming Twist)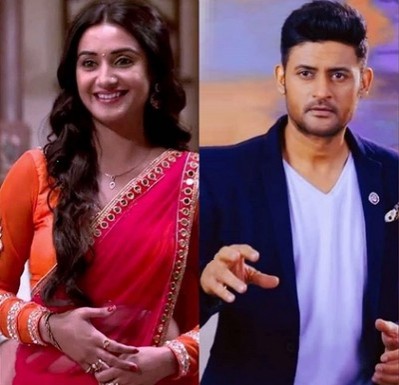 KT (Manav Gohil) and Preeti's (Rati Pandey) problems to get double in Shaadi Mubarak
KT and Preeti's partnership in 'Shaadi Mubarak' Hindi TV serial is going to face difficult times ahead.
KT and Preeti's relation develops bad misunderstanding when Rati forwards Chanda and Preeti's picture to Neelima and fuels her against Preeti.
Neelima who already hates Preeti makes KT hate Preeti badly.
Neelima is not aware of Preeti's innocence that's okay but she still poisons KT's mind against Preeti instead of finding the truth and this grosses the situation.
KT and Preeti's fight to get serious
KT will ultimately doubt Preeti and will blindly believe that Preeti broke his trust and joined hands with Chanda.
How Preeti will prove her innocence when KT is not ready to hear anything in Preeti's explanation?
Keep reading entertainment news website Serialgossip.com for everyday update and latest news.
Latest Shaadi Mubarak Updates