Kundali Bhagya Latest News: Preeta to kick Mahira out of Karan's life (Latest News)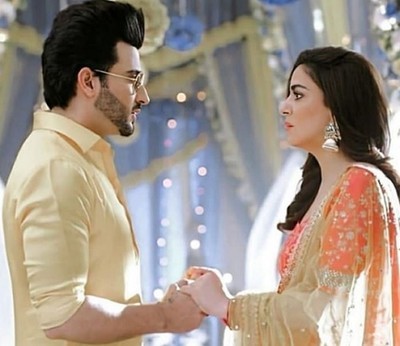 Kundali Bhagya Latest News: Preeta to kick Mahira out of Karan's life
Zee TV serial 'Kundali Bhagya' is going to see an exciting storyline in Karan and Preeta's love cum marital relationship.
Karan and Preeta have their big fat victory when Preeta returns back in the reception.
Mahira and Sherlyn's plan to get Preeta married to Prithvi drastically fails.
Now Preeta brings huge insult to Mahira's character which ultimately proves Karan and Preeta 'Made For Each Other Couple'.
However, more drama will come now in the upcoming twist of Kundali Bhagya.
Preeta and Mahira's cold war
Preeta is determined to not let Mahira play her dirty games anymore.
This is getting pretty interesting to watch how Preeta will finally kick Mahira out of Karan's life.
Stay updated with entertainment news website serialgossip.com for top TV serials latest news and buzz.
Latest Kundali Bhagya Updates