Ishq Mein Marjawan 2: Silly Ridhima ditch Vansh to handover Ragini to Kabir (Upcoming Twist)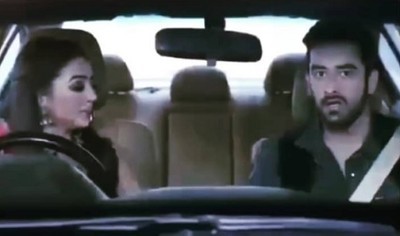 Ishq Mein Marjawan 2: Silly Ridhima ditch Vansh to handover Ragini to Kabir
The upcoming twist of Ishq Mein Marjawan 2, the top TV serial is going to see the climax of Ragini's chapter.
Vansh's evil side shivers Ridhima in fear but she is still determined to save Ragini.
Ridhima has badly misunderstood Vansh and assumes Kabir being her real well-wisher.
Ridhima is going to take a dumbest ever step by helping Kabir against Vansh, who is completely innocent.
Ridhima ditches Vansh once again and rushes with Kabir to reach Ragini first.
Where Vansh gets late on his way, Vansh starts running on the road to reach Ragini before someone else reaches.
What will happen next in Ishq Mein Marjawan 2 is quite shocking as Ridhima is going to handover Ragini to Kabir.
Ridhima traps Vansh badly
Ridhima ultimately trapped Vansh badly while Kabir is rejoicing his victory.
Let's see what big twist will come next in Ishq Mein Marjawan 2.
Latest Ishq Mein Marjawan 2 Updates