Apna Time Bhi Ayega: Veer suspect foul play behind missing Rani Ramo (Upcoming Twist)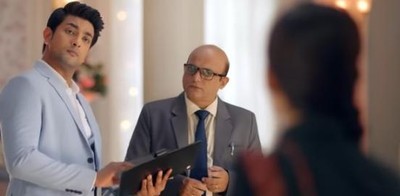 Apna Time Bhi Ayega: Veer (Fahmaan Khan) suspect foul play behind missing Rani (Anushka Sen) Ramo
The upcoming episode of ZEE TV serial Apna Time Bhi Ayega will showcase interesting twist and turn.
Earlier it was seen that Ramo is behind bars.
To free Ramo, Rani takes up job in Rajeshwari's palace to earn money.
Rajeshwari hates Rani's over smartness and thus always puts her down.
Rani is working just for the sake of her father while she puts her dream at stake.
Shockingly post Rajeshwari humiliates Rani, Rani and Ramo both goes missing.
Veer to save Rani just on time
Veer begins his search when he suspects a foul play over missing Rani and Ramo.
Rani is captivated and surrounded by some goons and her esteem is in danger.
Will Veer reach on time to save Rani this time too?
Let's wait and watch.
Latest Apna Time Bhi Aayega Updates