Ishq Mein Marjawan 2 Latest News: Vansh innocent, Ridhima takes pratigya to catch real mastermind (Latest News)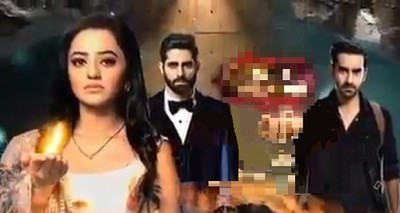 Ishq Mein Marjawan 2 New Promo: Vansh's (Rrahul Sudhir) innocence revealed to Ridhima (Helly Shah) takes an oath to trap real mastermind
The top TV serial Ishq Mein Marjawan 2 and the mystery behind Ragini is finally revealed.
Ridhima backstabs Vansh and handovers Ragini to Kabir.
As soon as Vansh confronts Ridhima and reveals everything to Ridhima stands stumbled to the core.
Ridhima is shocked knowing Vansh captivated Ragini because she knew his mother's real murderer.
Ridhima is shattered realizing her mistakes while before she could confess anything, Vansh falls unconscious inside the grave.
Ishq Mein Marjawan 2 new promo is released where Ridhima takes pratigya for Vansh.
Kabir's bad time to start
Ridhima is heartbroken knowing how she betrayed the innocent Vansh.
Ridhima thus takes an oath to help Vansh and save Ragini at any cost.
Ridhima swears to find the real mastermind who is actually Kabir.
How Ridhima will catch Kabir's evil truth is worth watching next in Ishq Mein Marjawan 2.
Latest Ishq Mein Marjawan 2 Updates