Kumkum Bhagya: Rhea refused to kill Prachi backlashes at Aaliya's nasty plan (Upcoming Twist)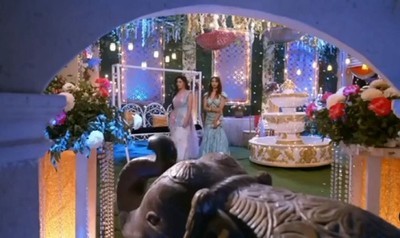 Kumkum Bhagya: Rhea refused to kill Prachi says no to Aaliya's nasty plan
The latest story of Kumkum Bhagya is seeing tough times in Ranbir and Prachi's love story.
Ranbir and Prachi are in love and want to get married.
Rhea is turning roadblock in their love relationship where Aaliya is instigating Rhea.
Aaliya stoops so low that now she compels Rhea to kill Prachi.
However, Rhea refuses to kill Prachi and in return backlashes at Aaliya to not dare hurt Prachi or Mom Pragya.
Rhea and Aaliya make a plan
Rhea wants to protect her mother Pragya and Prachi even so, she is not ready to let Prachi live a happy love life with Ranbir.
It would be interesting to watch how soon Rhea will accept the reality and sideline herself from Ranbir and Pachi's lovely relationship.
Stay tuned with us for more updates and latest news.
Latest Kumkum Bhagya Updates