Ishq Mein Marjawan 2: Vansh to never return back from death, Ridhima shattered (Latest News)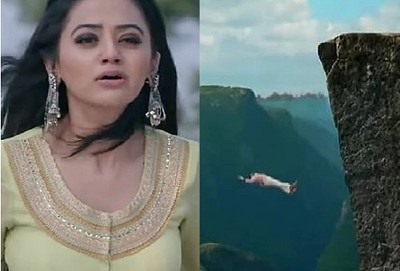 Vansh (Rrahul Sudhir) and Ridhima's (Helly Shah) love life to take last breathe in Ishq Mein Marjawan 2
The upcoming story of Ishq Mein Marjawan 2 is going to see the very heartbreaking end of Vansh and Ridhima's love story.
Vansh and Ridhima loved each other so passionately but the fate didn't favour them.
Kabir and Anupriya's evil motives succeed and Vansh, Siya, Ridhima and Ragini all fall prey to their evil conspiracy.
Vansh feels betrayed by Ridhima after all how badly Kabir proved Ridhima the real mastermind and spy in Vansh's eyes.
Vansh is unable to accept Ridhima's such betrayal that he takes a drastic end.
Vansh jumps off from the cliff and takes his last breathe which leaves Ridhima shattered into tears.
Ridhima falls shattered with Vansh confesses Ridhima's betrayal in return for his pure love.
Ridhima left all alone
How Ridhima will move on over Vansh when Vansh is never going to return back from death?
Stay tuned for further updates and latest news.
Latest Ishq Mein Marjawan 2 Updates