Kundali Bhagya: Sherlyn disclose her pregnancy news Rishabh shocked (Upcoming Twist)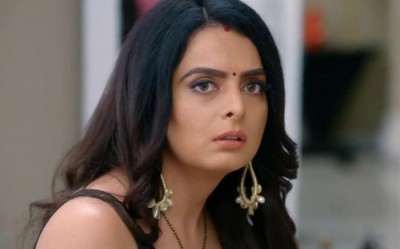 Kundali Bhagya: Sherlyn (Ruchi Chaturvedi) disclose her pregnancy news Rishabh (Manit Joura) shocked
The upcoming episode of ZEE TV serial Kundali Bhagya will showcase interesting twist and turn.
It was earlier seen that Sherlyn was pregnant with Prithvi's child.
Now Sherlyn finally decides to reveal the news that she is pregnant but with a trap for Rishabh.
As Mahira is come in Luthra to oust Preeta and maker her place, Sherlyn turns insecure.
Sherlyn decides to grab the Luthra House first before Mahira.
Ridhabh and Preeta shocked with Sherlyn's revelation
Hence, on the occasion of Karvachauth Sherlyn reveals that she is pregnant.
Dadi and entire Luthra family is happy with this good news while Rishabh is shocked as he never consummated his marriage with Sherlyn.
Will Preeta be able to expose Sherlyn exposing her affair with Prithvi before marriage with Rishabh?
Let's wait and watch.
Latest Kundali Bhagya Updates