Kundali Bhagya: Preeta refuses to confess love for Karan advantage for Mahira (Upcoming Story)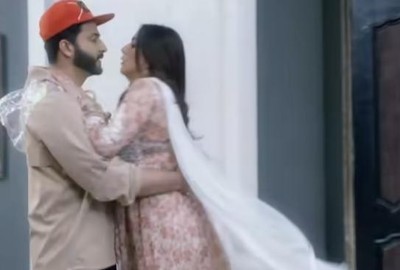 Kundali Bhagya: Preeta (Shraddha Arya) refuses to confess love for Karan (Dheeraj Dhooper) advantage for Mahira (Swati Kapoor)
The upcoming episode of ZEE TV serial Kundali Bhagya will showcase shocking twist and turn.
It was earlier seen that Mahira has marked her entry in Luthra House and staying happily.
Preeta is irked with Mahira's stay in Luthra House and wants Karan to kick her away.
But Karan is trapped in Mahira's emotional mind game.
Further, during the Karvachatuh day Karan asks Preeta to confess her love for him.
While Preeta refuses to confess love for him and have any feelings for him.
Mahira decides to confess love for Karan instead of Preeta
This silly mistake of Preeta is going to cost her more than Mahira takes advantage of the same.
Mahira decides to keep Karvachauth fast and confess love for Karan.
What will Preeta do now to change Mahira's game plan?
Let's wait and watch.
Latest Kundali Bhagya Updates