Pinjara Khubsurti Ka Latest Spoiler: Psycho Omkar hits Mayura with car to kill Mayura & her pride (Latest Spoilers Alert)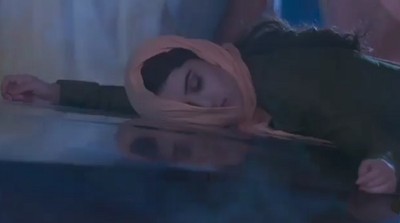 Pinjara Khubsurti Ka: Innocent Mayura (Riya Sharma) falls prey to Omkar's (Sahil Uppal) deadly madness
One of the most intriguing TV series Pinjara Khubsurti Ka is seeing Omkar's hate for Mayura.
Omkar holds grudge against Mayura when Mayura determines to start her new life and pursue her dreams.
Piyush and the family supports Mayura and finally, Mayura gets perfect space to open her clinic.
Omkar is not ready to see Mayura's success that now he goes totally insane to hurt Mayura.
Egoistic and psycho Omkar determines to break Mayura's pride and her courage that he angrily drives the car on Mayura's clinic.
What happens really horrible is Mayura who is celebrating her birthday with the family doesn't move from the way and gets hit by Omkar's car.
Mayura fighting for life in death mouth
Mayura falls unconscious where after the family rushes her to the hospital.
Innocent Mayura who only wanted to pursue her dreams and stood strong even after Omkar ruined her face has ultimately fallen prey to his madness.
Will Mayura die?
Stay tuned for the further updates.
Latest Pinjara Khubsurti Ka Updates