Pinjara Khubsurti Ka: Piyush inspires Mayura to fight back Omkar & stand for justice (Upcoming Episode)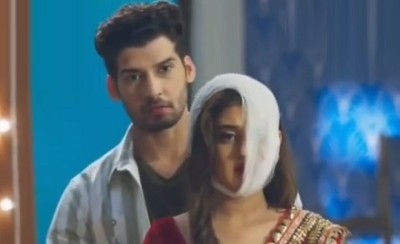 Pinjara Khubsurti Ka: Piyush inspires Mayura to fight back Omkar & stand for justice
The upcoming episode of Pinjara Khubsurti Ka is going to see Omkar and Mayura's fight the cold war.
Mayura breaks all her ties with Omkar and leaves him.
Piyush is standing in Mayura's support that he brings Mayura out of her trauma.
Piyush motivates and encourages Mayura to stand strong and fight back Omkar for justice.
Piyush is hurt seeing Mayura in a traumatized state but instead of leaving her, he is supporting her.
What will happen next in Pinjara Khubsurti Ka is quite interesting as Mayura agrees to Piyush and starts a new chapter with him.
Piyush and Mayura join hands
Piyush wants Mayura to teach a good lesson to Omkar and not fall weak.
Mayura and Piyush join their hands and now their fight against Omkar will begin.
Let's see how Mayura will make Omkar payback by getting him jailed for his crimes.
Latest Pinjara Khubsurti Ka Updates