Kundali Bhagya: Critical Preeta refuses to break Karvchauth fast for Karan midway (Upcoming Twist)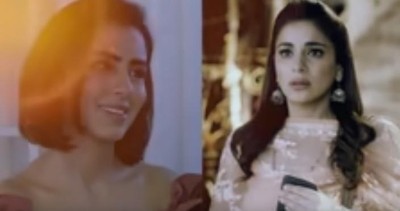 Kundali Bhagya: Critical Preeta refuses to break Karvchauth fast for Karan midway
The upcoming episode of ZEE TV serial Kundali Bhagya will showcase interesting twist.
It was earlier seen that Mahira poisons Preeta's Sargi food.
Due to this Preeta facing sharp shooting pain in her stomach.
Eventually Preeta collapse during the Karvachauth pooja.
Doctor comes to check Preeta and reveals that she is being poisoned.
Preeta comes to know about Mahira's evil when Mahira shifts the blame on Sarla who fed the poisonous laddu to Preeta.
Preeta wants to expose Mahira and prove Sarla innocence
Preeta is shocked with allegations on Sarla and wants to prove her innocence.
For the sake of Sarla will Preeta be able to expose Mahira this time?
On the other side Karan takes extra care of Preeta and feed her food while Preeta refuses to break the fast midway.
Keep reading serialgossip.com
Latest Kundali Bhagya Updates