Kumkum Bhagya: Abhi depressed for Rhea's aggression for Prachi still not ending (Upcoming Episode)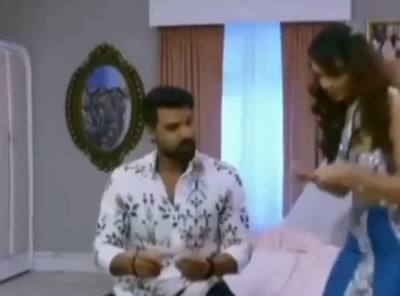 Rhea's (Pooja Banerjee) hate for Prachi (Mugdha Chaphekar) coming to no end in Kumkum Bhagya
ZEE TV serial Kumkum Bhagya is up for Abhi emotional breakdown before Rhea.
Abhi and Pragya both reconcile their relationship with Dadi's blessings.
Even though Rhea is not happy with Prachi only in Abhi's mind.
When Abhi shows the childhood picture to Rhea, he gets emotional thinking about Prachi.
Rhea gets pissed off and blames Abhi for always talking about Prachi, not her.
Abhi wants Rhea to accept Prachi with whole heart but it seems Rhea is not the easy to accept Prachi as her sister.
Abhi is getting depressed to see Rhea's so much hate for Prachi while Pragya too has no clue as to how to convince Rhea for Prachi.
Abhi and Pragya to convince Rhea
The time has finally arrived when Rhea will have to give Prachi the right on her father Abhi.
Abhi and Pragya decide to talk to Rhea but let's see what will the utcome.
Stay tuned with us for more updates and latest news.
Latest Kumkum Bhagya Updates