Kumkum Bhagya: Mastermind Aaliya plans new conspiracy to separate Pragya from Rhea (Upcoming Episode)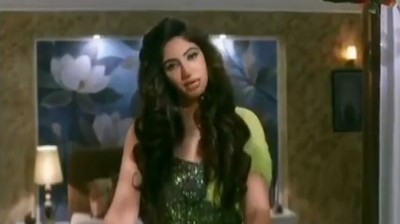 Kumkum Bhagya: Aaliya turns more evil to keep Rhea away from Pragya
The upcoming episode of ZEE TV serial Kumkum Bhagya will see Aaliya planning her new conspiracy.
Aaliya gets pissed off seeing Pragya in the Mehra house.
Pragya and Rhea have an emotional battle when finally they resolve their misunderstandings.
Pragya and Rhea reconcile when Rhea demands Pragya to stay with her.
Dadi also supports Rhea and Pragya's decision but Aaliya burns in the fire of her anger of aggression.
Pragya and Rhea's plan to fail
Rhea planned to stay with Pragya in the Mehra house and send Abhi to Prachi.
However, will their plan succeed or Aaliya will fail it.
It would be highly intensified to watch what will happen next in the show.
Stay tuned with us for more updates and latest news.
Latest Kumkum Bhagya Updates