Pinjara Khubsurti Ka: Omkar's exit shattered Mayura in broken pieces (Upcoming Episode)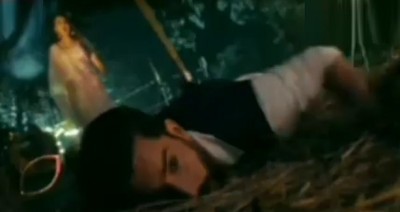 Pinjara Khubsurti Ka: Omkar leaves Mayura losing his life in repentance
Colors TV show Pinjara Khubsurti Ka upcoming episode will see Omkar and Mayura's life in extreme danger soon.
Aish is secretly playing her dirty games with Omkar and Mayura.
When Omkar takes Aish on honeymoon, Mayura follows Omkar realizing the danger around him.
Mayura also manages to save Omkar from the deadly trap of Aish but not for long.
Omkar realizes his mistakes and wants to repent for his sins but before he could so say, suddenly an arrow stabs Omkar to death which breaks Mayura into tears.
Can Mayura bring Omkar back to life
Omkar falls lifeless while Mayura screams in pain of losing Omkar.
Omkar who tortured Mayura to the hell and killed Piyush is now on the verge to die.
Can Mayura still save Omkar and bring him back to life?
Stay tuned with SERIALGOSSIP.COM for more updates and latest news.
Latest Pinjara Khubsurti Ka Updates