Shaurya Aur Anokhi: Deep regrets of Shaurya cries for Anokhi (Upcoming Twist)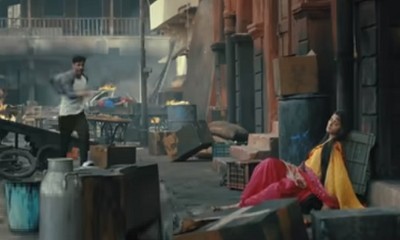 Shaurya Aur Anokhi Ki Kahani (SAAKK): Deep regrets of Shaurya cries for Anokhi
Popular Star Plus TV serial Shaurya Aur Anokhi Ki Kahani will see love sparking in Shaurya and Anokhi's life.
Shaurya and Anokhi share a very pathetic and hatred relationship.
Anokhi recently joined a part-time job and when the fire blasts at the canteen, Shaurya faces a drastic breakdown.
Suddenly the deep regrets hit Shaurya hard.
Shaurya recalls the last time he yelled at Anokhi and how badly he treated her.
Shaurya cries when he reaches the blasted place and doesn't find Anokhi there.
Shaurya and Anokhi major breakdown
Shaurya recklessly runs to save Anokhi when finally he sees her.
Shaurya scolds Anokhi for dangering her life.
Shaurya's care for Anokhi is turning into love but will Shaurya ever accept his love after all he hates women,
Do read the latest new updates at SERIALGOSSIP.COM
Latest Shaurya Aur Anokhi Ki Kahani Updates