Kyun Utthe Dil Chhod Aaye: Dev and Amrit relation on terms Randhir devastated (Upcoming Episode)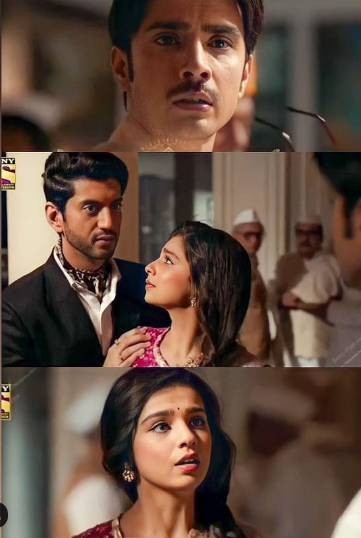 Kyun Utthe Dil Chhod Aaye: Dev and Amrit relation on terms Randhir devastated
Kyun Utthe Dil Chhod Aaye is Sony Entertainment Television's popular daily soap show bringing new twists and dramas in upcoming tracks.
Current track of the show showed how Uday and Vashma escaped with baby while Randhir and Amrit gets trapped in Farooq trap.
Further, coming track will show big leap and Randhir Amrit will be seen all separated from each other.
Post leap, Kunal Jai Singh will be seen as Amrit man in show and she will be separated from Randhir.
Dev aka Kunal Jai Singh relation with Amrit ahead
Amrit will be seen staying with Dev but having some terms of relation amid them further Amrit will meet Randhir and gets shocked eyeing him back.
At same Amrit believed that she has been separated from Randhir forever.
It would be interesting to see what will happen next in show.
Stay Tuned with us for more exciting updates and upcoming twists in the shows.
Latest Kyun Utthe Dil Chhod Aaye Updates