Kyun Utthe Dil Chhod Aaye: Uday-Vashma parenthood turned selfish one (Future Story)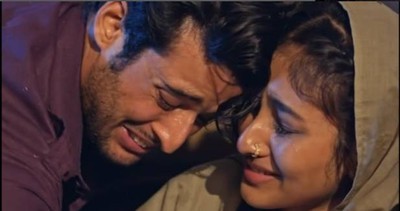 Kyun Utthe Dil Chhod Aaye: Uday and Vashma with baby boy, Amrit Randhir in trouble
Kyun Utthe Dil Chhod Aaye is Sony Entertainment Television's popular daily soap show bringing new twists and dramas in upcoming tracks.
It was seen that how Abrar and Amrit helped Vashma to deliver baby but infront of Farooq they confessed that Vashma is no more and so her baby.
Farooq on other side is not ready to let Vashma go where Farooq burns Amrit and Randhir alove.
Uday and Vashma escaped leaving everyone behind
Shockingly, for Uday and Vashma their baby is much important for safety of Vashma and Uday they escaped leaving Amrit and Randhir alone in Farooq havoc.
This makes major turn in show as Randhir and Amrit will fight against Farooq after all this mess.
It would be interesting to see what will happen next in show KUDCA.
Stay Tuned with us for more exciting updates and upcoming twists in the shows.
Latest Kyun Utthe Dil Chhod Aaye Updates